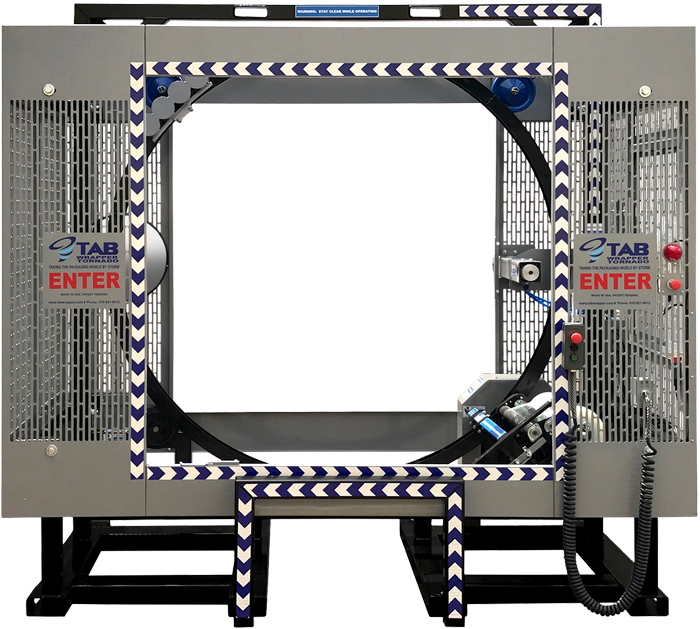 Taking the packaging world by storm
MADE IN AMERICA. PATENTED

One Person Packaging Department
Now, one operator can safely manage the entire pallet wrapping process without leaving the seat of the forklift – and without coming into contact with the product or with other workers.
The latest TAB Wrapper Tornado with wireless remote control and Smart Controls automatically wraps 360 degrees around and under the pallet and product to create a secure, unitized pallet load in less than one minute. No banding or strapping needed. No boxes, crates, corrugated containers or conveyors. With our automated pallet wrapping machine, the pallet stays on the forklift throughout the entire wrapping process.
Wrap stretch film around pallet load in seconds

End freight damage claims

Speed the packaging process

Stop hand wrapping injuries

Save on labor
Smart Controls
Our latest advance, Smart Controls transform the TAB Wrapper Tornado Standard, semi-automatic wrapping machines into automated stretch wrapping machines. This pallet wrapping machine offers an easy way to upgrade the level of automation and boost speed, efficiency, and safety at a highly economical price point.
This is the system we'd built to showcase at Fabtech but it was already sold and delivered. Nearly everyone we talk with is buying the Smart Controls stretch film machinery models this year.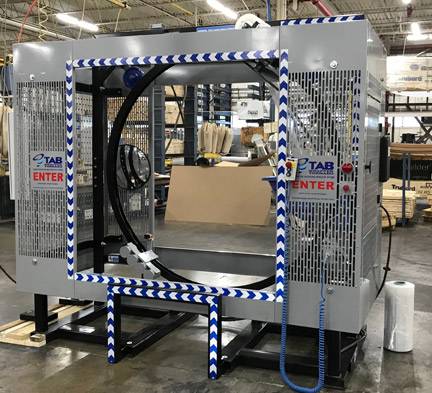 Perfect Storm
Take a look at the safest, fastest, most efficient way to stretch wrap large volumes of palletized products of all kinds. TAB Wrapper Tornado Perfect Storm fully automates the pallet wrapping process. It automatically knows when a pallet load is ready for wrapping, automatically calculates the pallet and product dimensions, automatically determines the ideal number of wraps, and automatically feeds, wraps, and discharges the pallet load safe and secure encased in protective plastic. 
Protect Copper, Aluminum
As featured in Stamping Journal, multiplant metal components supplier Monti Inc. needed to safeguard soft, sensitive materials from damage, oxidation, and cross-contamination in transit, storage, and when staged as work-in-process.
Plant manager Nick LaVigne explains how the orbital wrapper has eliminated product damage.
new dual dispensing model
Our new Dual Dispensing model features two rolls of stretch to apply it around your pallet loads twice as fast. Loads that take 30 seconds to stretch wrap now take as little as seven seconds.  
This is our patented technology in double action. Click and watch the video demonstrating how to rolls may work better and faster than one for your operation.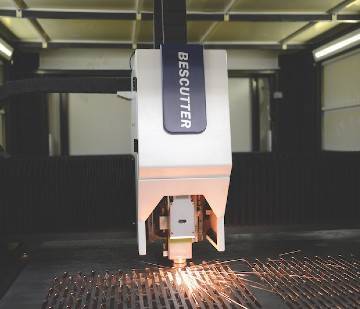 TAB Industries Metalworking
Our parent company offers metal fabrication, precision laser cutting, powder coating, welding, and a wide range of supply chain and critical support services. When we needed to better protect our own metal parts and products during transport to customers, we searched for the best way to wrap pallets and ultimately decided to design and manufacture the TAB Wrapper Tornado. 
" We ship a great deal of stainless fittings and we were having a lot of problems properly packaging our product to ensure that the material made it to its destination safely without damaging or losing pieces along the way. After spending less than a week using this amazing orbital wrapper we were sold. Our costs for shipping material have improved significantly due to greater efficiency and reduced labor and material costs.
Thanks to the TAB WRAPPER TORNADO® stretch wrapping machine, we no longer need to use expensive metal banding or a "turn-table" shrink wrap machine that only feebly wraps product to product instead of locking the product to the pallet. The TAB WRAPPER TORNADO® is fast and does an outstanding job securing our product to the pallet. We have not had any packaging issues since we began using the TAB WRAPPER TORNADO® one year ago! This piece of equipment is phenomenal!"
Bob Hunter
Branch Manager,(Houston,TX)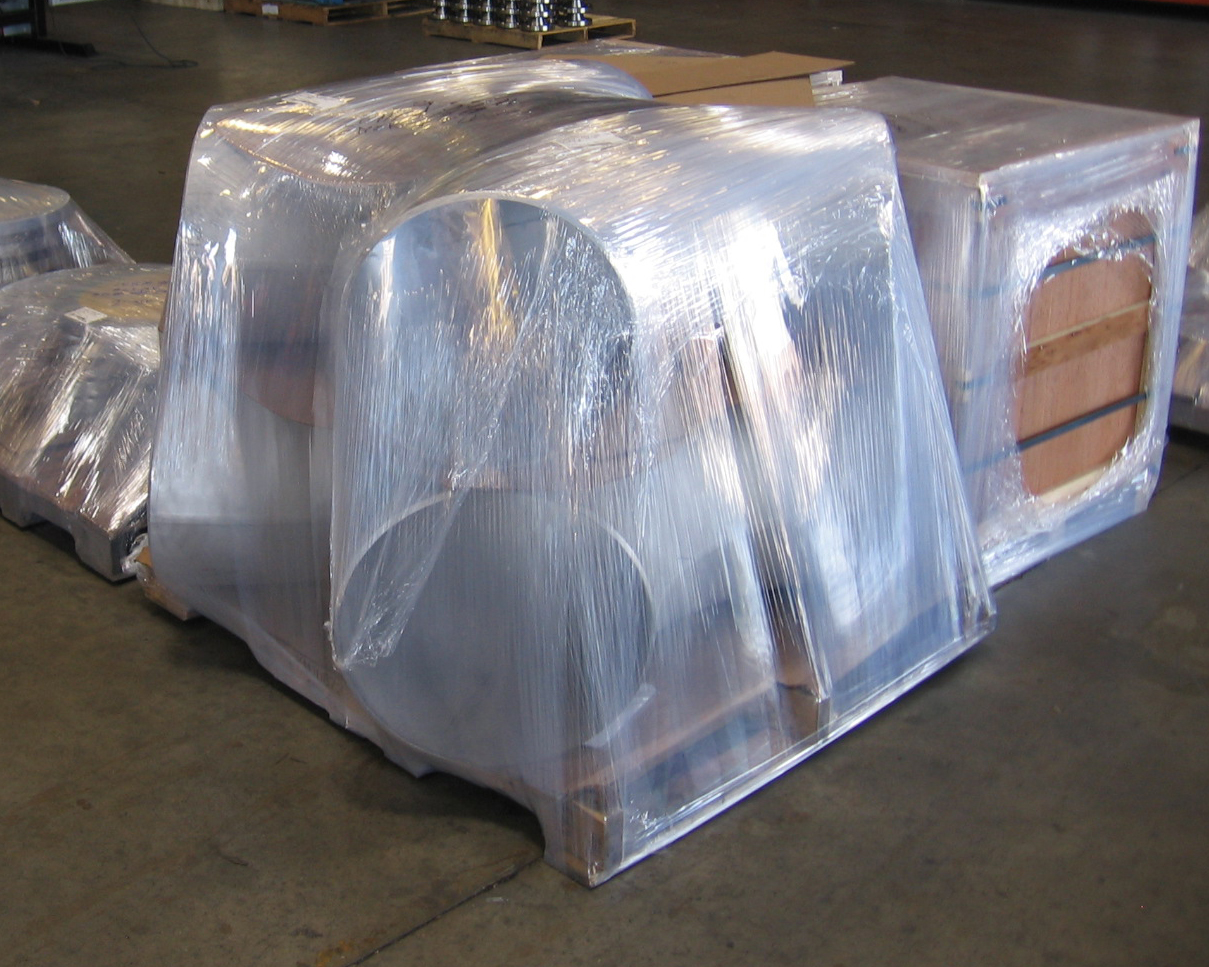 TAB Wrapper Tornado Features Textured Powder Coating as Standard Reading, PA: At FABTECH 2023, orbital wrapper manufacturer TAB Industries, LLC, Reading, Pa. (www.tabwrapper.com), introduced new, powder coated machine guarding for its TAB Wrapper Tornado line of...
read more
Quick Question? We're Happy to Help.